Sunday Times Oxford Literary Festival's Young People's Programme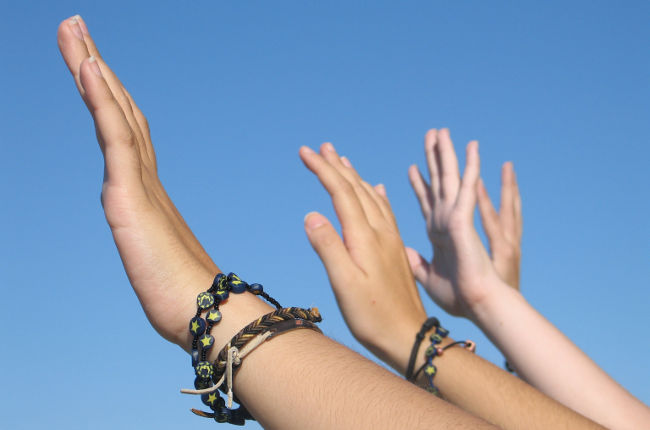 Like its name suggests, the Sunday Times Oxford Literary Festival's Young People's programme was developed especially for the Festival's youngest visitors with an aim to promote appreciation of literature among children and young people. Offering a wide range of fun and entertaining events and activities, the programme gives young readers an opportunity to learn more about their favourite books and characters as well as meet some of the greatest authors who write for children and young people.
The 2013 Young People's programme hosted a number of prominent young people's writers, authors and artists including:
Julia Donaldson. The 2011-2013 Children's Laureate who is best known for The Gruffalo, Stick Man and Room of the Broom gave the young visitors of the Festival a unique insight into her work. The author of 184 published works focused on her most popular children's books.
Sally Gardner. The award-winning children's writer and illustrator presented her newest work about a fairy detective agency that was released just before the Sunday Times Oxford Literary Festival.
Shirley Hughes. One of the most successful English authors and illustrators who sold over 11 million books and authored the famous Alfie series gave the young visitors a unique opportunity to learn more about her personal life and of course, get a deeper insight into her work.
Eoin Colfer. The Irish author who is best known for the Artemis Fowl series presented the young visitors his newest WARP series, allowing them to get the first hand information about his latest work.
Julia Golding. British fantasy novelist who lives and works in Oxford invited young visitors to join her at the Round Table and figure out which knight they would be. The event delighted the fans of the Merlin series that is aired on the BBC.
Philip Ardagh. English children's author and the Festival's Best Beard Award winner who is best known for his Eddie Dickens series presented his new series about Mr and Mrs Grunt (The Grunts).
Roger McGough. The renowned English poet and children's author read from An Imaginary Menagerie and thrilled the youngest visitors with his many voices and wordplay.
The Festival's Young People programme was also joined by the young adult fiction author Cathy Cassidy, Christopher Lloyd who told world history using objects in his pockets, children's book writer and illustrator Ros Asquith, the author of 'His Dark Materials' Philip Pullman and award-winning author Cornelia Funke, to mention only a few.